In this series I'll be capturing the motivations, method and more importantly people involved in the projects I've had a pleasure of working on. If board members could successfully lock a dozen talented people in a room and give them a deadline they would. Instead the nuanced interactions, clear boundaries and attitudes that are needed to pull off monolithic technical feats create a real cause for fascination. 
I'm kicking things off with Validis. After an intro with

CTO Paul Doyle

it was clear to me that the start-up were poised to experiment outside of developers implementation models. Something empathetic. Something transformative. I asked Podcaster, Tech Savant and Product Manager Ollie Happy a few questions about how we changed design thinking at Validis.
Thank you for taking

the time out of yo

ur schedule to do this Ollie, for a start could you touch on your background, role and what Validis bring to the accounting tech space?
It's a pleasure. Validis provides intelligent, accurate and live accounting information to a variety of Accounting and Lending verticals. With DataShare (either standalone or integrated into existing systems), clients empower their teams to make informed decisions in an efficient way.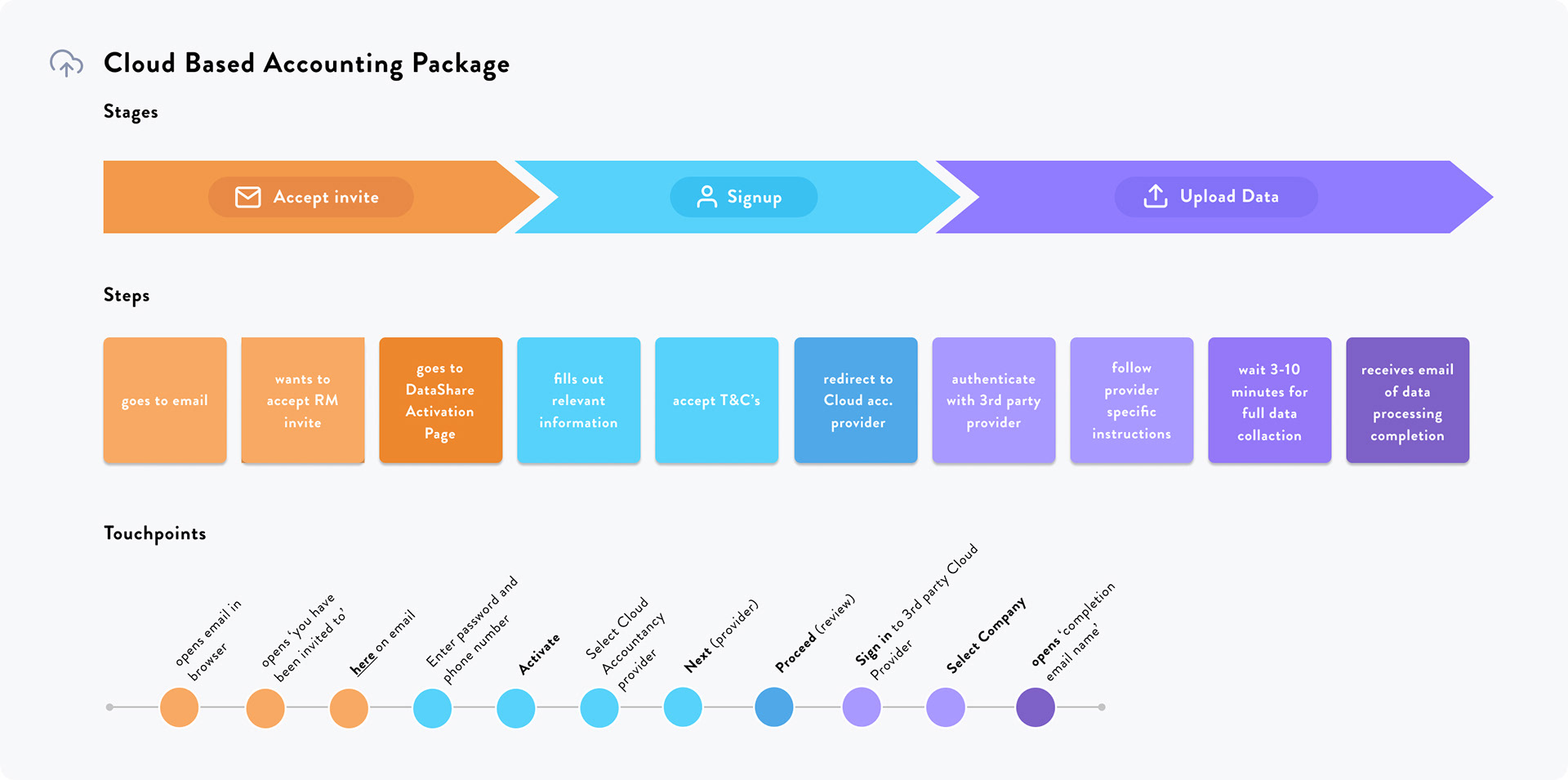 What are the main frustrations of your users coming in to the software? Counter to that how do you measure their success in your solution?
The main frustrations evident in user feedback related to the current UX and more broadly when Customers sign up and upload their data, and when client users then review the resulting reports in the Portal. The Portal has been previously referred to as fully-featured, but Admin-focused.
Ideas are easy. Execution is hard. How do you prioritise and action a wide range of frustrations from such large and vocal clients? Must be a fine art.
That's a great question! By listening to them, compiling feedback and the fun part, grouping feedback into theme-based groups. We saw clear themes emerge here and see this as an improve the existing, rather than a fix the broken project. Engaging clients in the process of improvement has been critical here, largely via UAT (User Acceptance Testing) of ideas arising from qualitative sessions and quantitative metrics (via analytics).
"
T
he most surprising insight for me was the sheer number of clients who expressed an awareness beyond their own use cases
"
The saying 'You can't read the label when you're inside the jar' was certainly something we took into the design process to align our assumptions with reality as quickly as possible. In our User Acceptance Testing of DataShare, which feedback surprised you the most?
Without a doubt the most surprising insight for me was the sheer number of clients who expressed an awareness beyond their own use cases, to clients and their needs. Perhaps we are fortunate to work with teams well-versed in digital improvement projects, but this created an open dialogue regarding use cases to be prioritised and those to follow in future releases.
It's normal for me to advocate for the user at every stage of the process, but I could tell utilising user experience so early in business critical decisions was a new thing for Validis. Which aspects of design thinking were received well? Which do you think will require more time?
Very true, this user-led approach to user experience design is a new concept for Validis, as I think it is for many businesses. There was some initial hesitation to as you say involve client teams so early on in this project, simply because we'd started with Operational insights previously. This rapidly became enthusiasm as we realised that clients were both engaged and practical about what they and their teams needed most, and an easy acceptance of a prioritisation process.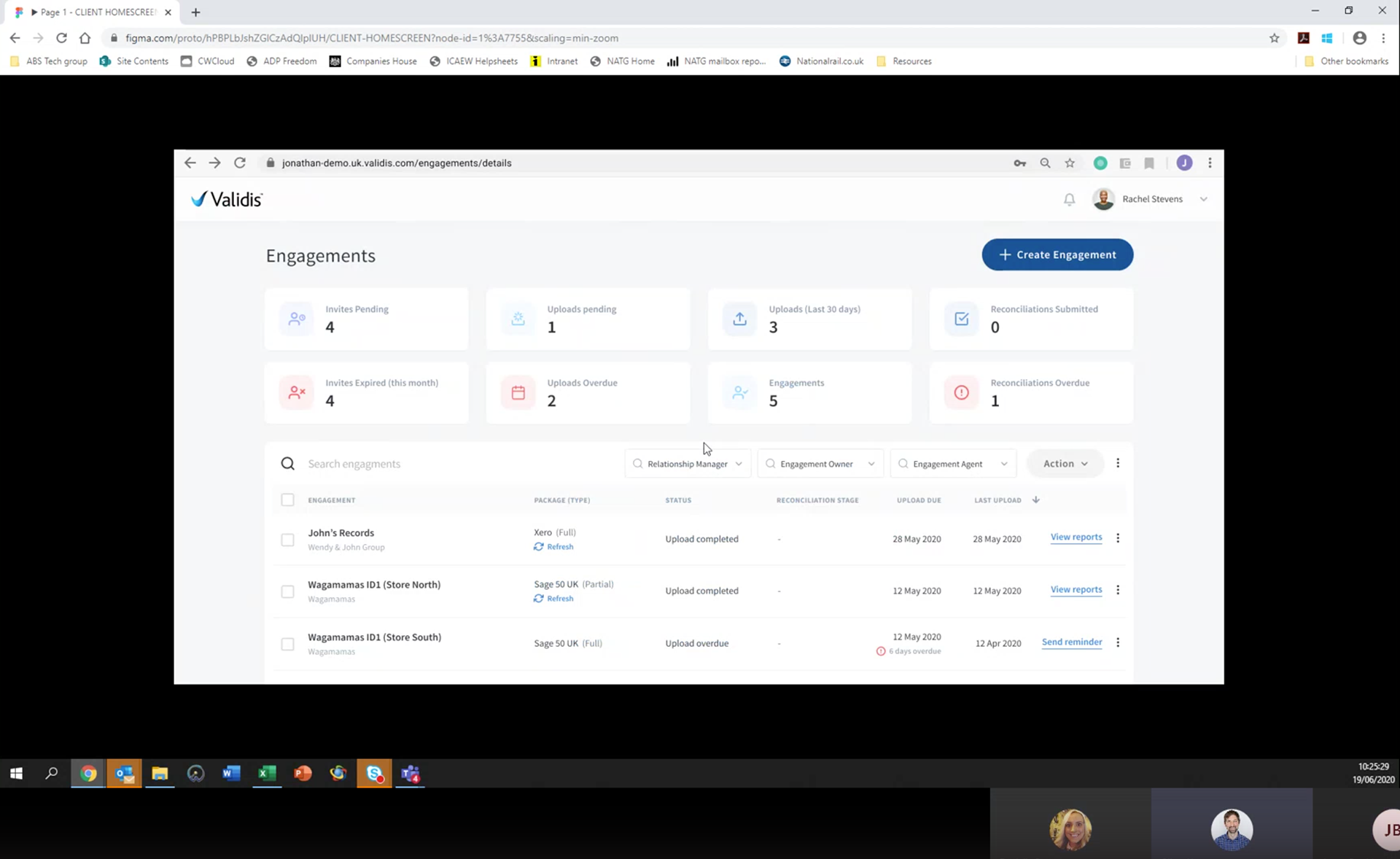 FinTech is no longer simply making accounting tasks easier. Instead, it challenges them to re-think their business practices. How do you expect companies like Xero and Validis will keep disrupting the way accountants perform their duties?
You are right and it feels like COVID-19 has if anything fast-tracked technology-led innovation throughout Accounting and Lending institutions from startups to tier 1 firms. We've seen teams clearly expressing a realisation that the new normal necessitates an evolution of many processes previously held to be fixed. If anything, a FinTech industry focused on disruption from the periphery now finds itself central to core business strategy and exploring a consultative role in helping to define the way forward together.
I've really loved picking your brains on the project and industry. Do you have any final thoughts as we close this interview?
It's an exciting time to be in the business. Thank you for your role in ensuring this project has run so smoothly and based on feedback from clients, had resulted in such a seismic improvement in the DataShare user experience both in terms of simplified workflow and touchpoints and in the beautifully simple UI itself.